The Island life has been sought after for a very long time, and since Malta has been pushing tourism, a lot of people have been locking their eyes on Malta, for what it has to offer. Malta tries to cater to all who wish to visit her, let it be a cultural trip or just to enjoy the nightlife and party. Here I will be mentioning the must-visit places that everyone person who visits Malta should go to.
Summertime
Malta in the summertime is one of the best places to be, swimming and beaches go hand in hand when you mention summer so obviously, you can expect a lot of beaches and a lot of swimming and sea-oriented activities. To start off with, Malta has too many beaches to mention, there are the famous beaches like Golden Bay, St Peters Pool, Pretty Bay and many more. Besides those popular beaches, people try and find anywhere to swim, so you can talk to any native and they might tell you a very obscure location where not a lot of people go. Usually, less popular beaches tend to be a bit cleaner and obviously you get to avoid the big crowds. Places like St Peters Pool offer the cliche idea of a beach, so you can expect a lot of people, a lot of different people, a high enough place if you like to dive and nice sea, there is also a family-run bar if you ever need refreshments.
Besides Maltese beaches, Malta also has a Comino next to it which houses the blue lagoon, which is a bay with beautiful clear water, where a lot of people gravitate too when wanting to experience a nice day in the sun with crystal clear water and great fun.
Nightlife
Maltas nightlife is renowned to be fun, crazy and full of energy and adventures, this is because all the bars and clubs are located in one dense area. Paceville is simply a bar, next to a bar, next to a club, next to a bar and so on. The good thing about this place is that firstly drinks aren't expensive at all so you don't need to go out with a lot of money and still have a good time and on top of that clubs do not have an entrance fee, but in them not having an entrance fee you can expect that the drinks will obviously be a bit more pricey, not by a lot, but still a bit more pricey than bars.
Next to Paceville there is one of Maltas most popular Cinema's, Eden Cinemas and exactly adjacent to it there is Edens bowling alley too, so literally, everything you need for a good night out is in one area.
Besides Paceville another similar place is Bugibba. Bugibba offers the same as Paceville but in a smaller scale, so you cant expect bars, restaurants and a Cinema but everything in a smaller ratio.
Also in summer boat parties take off with one happening nearly every week.
Festivals
Festivals are a massive thing in summer and attract a lot of people, two of the most famous and anticipated festivals in summer is Earth Garden and Beer Fest. Beer Fest is exactly what it sounds, a festival that is spread over a whole week where you can try different types of beer while also listening to local and foreign bands and other activities happening on the side. Earth Garden also usually has a great line up of bands, but also has a techno area and also a series of stalls that offer a wide selection of clothes, paraphernalia and other items for a reasonable price!
Besides those two massive festivals there are also a few smaller festivals you should be on the look for, for example, The bubble, which is a smaller version of Earth Garden but it takes place on a bay, so there would be a scenic sunset with good music and great people all around and also one that happens in April which is called 'Rock the South' which is a festival which takes place in Zion, Marsascala which is centred around local and foreign bands.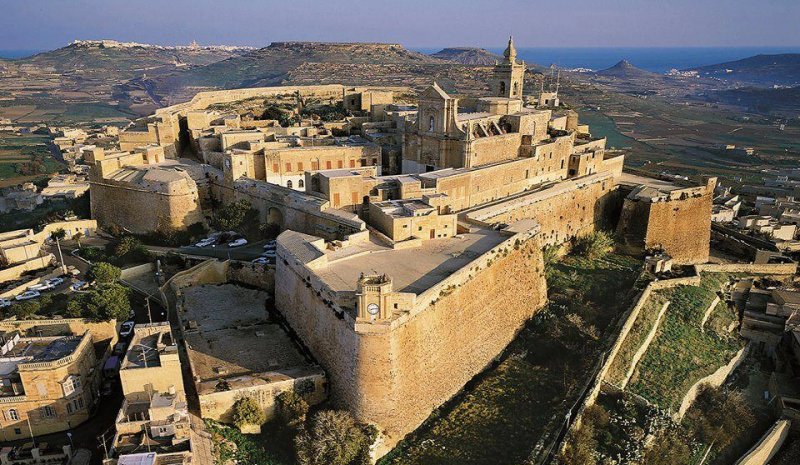 Gozo
Gozo is a small island off the coast of Gozo and for a cheap ferry ride (which is more expensive if you have a car). Gozo is Malta but with fewer buildings and visually seems like an Island from the 60s, it offers fields upon fields of greenery, clean air great people and beautiful bays. Not to mention the fortified city in the middle of the the tiny Island.
Conclusion
Malta has a lot to offer for young people who are coming here and looking for a good time, there is no shortage of sun, festival, parties and great people. If you feel like you can also go to Gozo in a 30-minute ferry ride.