Travelling is on everyone's agenda, one way or another, people want to travel and discover new people, different countries and experience new adventures. If you are looking for a package deal with a fun night out, beautiful vistas, with historical and cultural value then this is the place to be. Malta has a plethora of things to offer from the sea to the nightlife, neighbouring Islands and everything in between. Malta should be at the top of your lists due to the fact that it accommodates to all. Whatever you imagine doing in a holiday Malta has the answer for you.
Weather
Malta suffers no shortage of sun, the island experiences around 360 days of sun, realistically the winters aren't that cold either, compared to the weather in England or any Northern country Malta has it easy with regards to the cold. So whenever you want to go for a nice countryside stroll you can easily go out on a nice cold sunny day and enjoy the greenery.
Nightlife
The nightlife in Malta is one of the main attractions for people who are looking to party and enjoy a good drink with friends. Paceville offers a selection of bars and clubs all condensed into one area, so whenever you are bored from a place or just wish to move to a different bar you can easily get up and go to another. Besides Paceville, Malta also has a beautiful selection on bars and lounges in Bugibba so wherever you are on the Island you can always spend your evening around these areas.
Check out our party guide in Malta.
Summer
The summer in Malta is the highlight of the Island since Malta is surrounded by sea, therefore swimming generates a massive buzz and a good attraction for tourists. The amount of bays Malta has is unparallel, both popular and unpopular. If you don't feel like the massive crowds of people that you will find in Golden Bay or Pretty Bay you can always go to Mistra Bay for example where there will be significantly fewer people, but still holding a stunning view with beautiful clear blue seas.
Other than that summer in Malta attracts a lot of young tourists so the aforementioned reason because even greater when summer hits due to the new found life the comes with tourists ready to enjoy their time. Not to mention the bars explode when big competitions arise, for example, The World Cup or the Champions League, the energy and life in the Maltese streets is incomparable.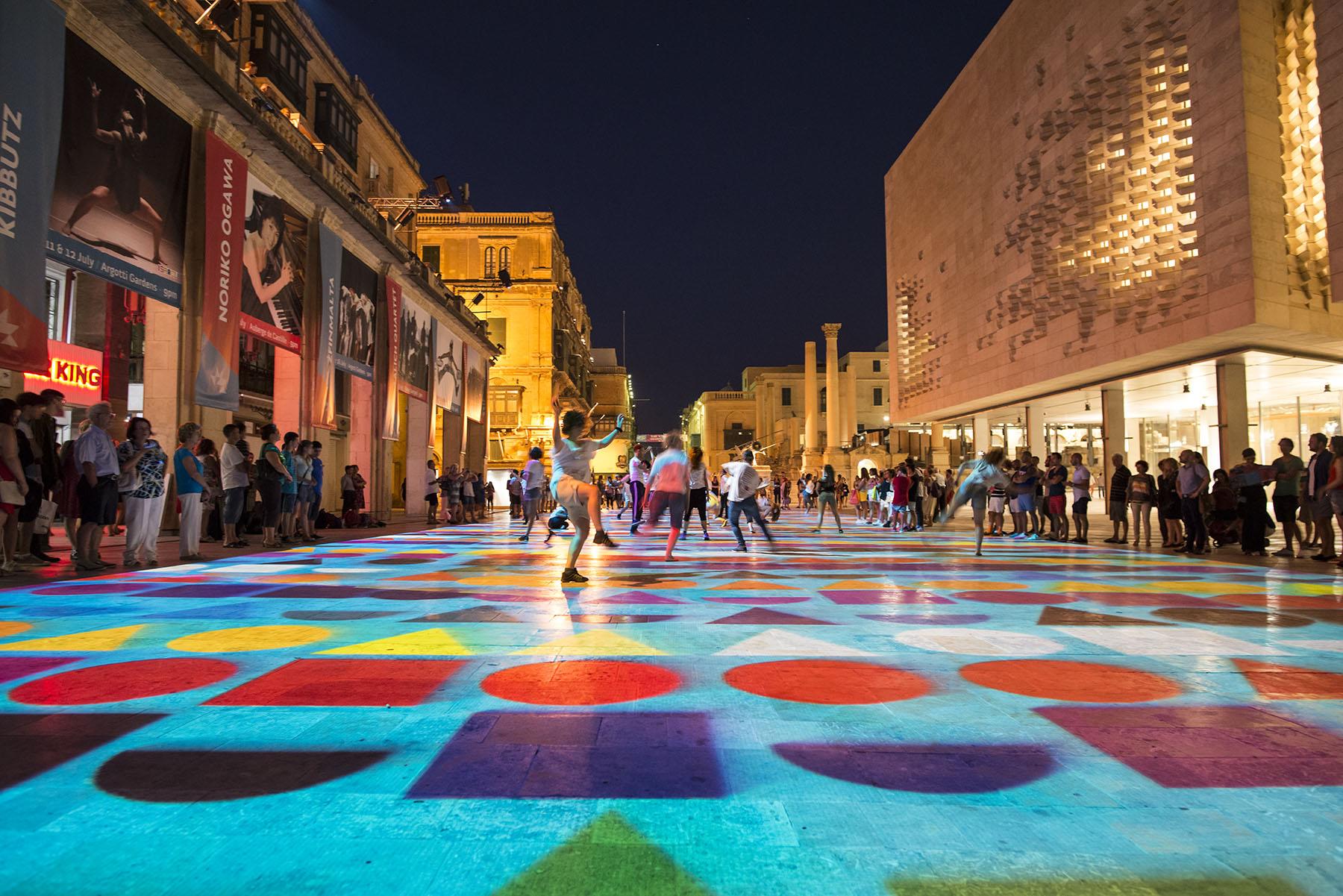 Art, History and Culture
If you are a history buff or an art fanatic, or just like culture in general, Malta is also your place to be. Since Malta was conquered and fought over by so many empires, ranging from the Romans to the Turks, Knights French, British and more, every empire left something in Malta, let it be art, let it be artefacts or even linguistically, they all had an impact. A simple example would be the Maltese language, which is based on a Semitic pediment which was influenced by the knights then heavily by the British so elements of different languages can be found in the Maltese language. Other than that Malta does not fall short of bastions, seeing that it has fortifications around Malta and Gozo, this means that you can do your exploring in these seemingly time stuck cities. You can easily visit Valletta the capital city of Malta for a beautiful touristic experience, or the 3 cities Isla, Birgu and Bormla, but if you want the true medieval experience my suggestion would be Mdina. With its narrow pathways old houses and beautiful vistas, it can be easily one of the prettiest and eerie places you will ever visit.
Check out our art galleries list in Malta article.
Culturally Malta is also at the top of its game, last year Malta was European Cultural City of 2018 so, they refurbished a lot of touristic places and encouraged bands, art groups and so on the host events and more. There is a massive techno and rock scene in Malta, so yearly events like Rock the South or Earth Garden hosts very talented bands. Besides that St James Cavalier is always open for people who are willing to look through different exhibitions and explore different types of art.
Final Worlds
In Conclusion, Malta is the travellers' paradise, it caters to all and leaves no one behind, as I discussed you can come for the swimming, the summer paradise and life the Island offers, you can come for the deep and profound history the island has and many more. Not to mention that Malta is one of the safest countries in Europe, and also is close to a lot of other different countries, so for travellers who are looking to move to somewhere else, every main city in Europe is around 2 – 3 hours long.
If you are looking for a luxury room to book for your holidays, check out our hotel.