With a 7000-year history, Malta has a lot to offer to the million plus tourists that visit our shores each and every year.
In today's post, we are going to look at the 9 main points of interest that would you'd probably like to see if you're planning on coming on a vacation in Malta soon.
We hope you enjoy this list.
9 Points Of Interest To See While On Vacation In Malta
Valletta
No visit to Malta is complete without a visit to Europe's 2018 Culture Capital and Malta's capital for the last 445 years; Valletta
Valletta is home to multiple shopping malls, 11 churches, views of the two major harbors and multiple government and residential buildings.
It is is not your typical European city either. It's actually the smallest (in size and population) and it's history runs deep with Valletta being the main point focus through Malta's past 500 odd years
Valletta Waterfront
Still in Valletta but in the "outskirts" of it is the Valletta Waterfront which is a modern project on the promenade of Valletta's shoreline where you will find multiple bars, night-time venues, restaurants and other various points of interest.
Once at the Valletta Waterfront, you will also be able to view the multiple luxury yachts and cruise liners that dock in this picturesque, ancient, natural port.
Gozo
We've already talked about the 7 things you should see and do in Gozo but we're giving our sister island another mention in here because this is an island that you have to visit while on vacation in Malta.
Gozo is the slight smaller island (although not the smallest) and it's the greener, quieter version of Malta.
In Gozo, you will find unspoiled, natural beauty that is distinctive to the island, including the now famous Gozo three hills along with the Azure Window and the red sand beach.
St Julians Bay, Malta
We may be a bit biased here with St Julians seeing as our Intercontinental hotel is situated right in the heart of St Julians.
In this bustling town, you are going to find a slew of entertainment venues, shopping malls, bowling alleys, a selection of restaurants, the biggest casino and much more.
If you want to be at "the center of it all" while on your vacation, then it's a must you stay at St Julian's in one of our rooms & suites (or at least visit it) while on the islands.
Malta's Prehistoric Temples
As we said already, Malta's history runs deep and a true testament to this is the neolithic temples you will find across the islands.
These temples are said to be older than the pyramids and Stonehenge in England, some might even argue that they are the oldest freestanding structures in the world.
If you're into history and want to travel a few thousands of years in the past, consider visiting one of the many temples we have all over the island.
If you're lucky to be here during in December, consider visiting the Winter Solstice festival at the Mnajdra temples.
Popeye's Village
Are you a film buff? How would you like to visit a movie set in Malta?
Popeye's village is situated in the north of Malta and it's the fictional town of Sweet Haven from the 1980 movie; Popeye starring the late Robbin Williams.
This move set is now a "living" vibrant mini-town with restaurants and live shows themed after the legendary Popeye happening each and every day.
This movie site is perfect for the young and old so you can talk to one of our concierge servicemen about planning your trip to Popeye's Village.
Mdina
We talked about our capital city (Valletta) already but you should make it a point to also visit our older capital city and that is Mdina.
There's a lot to be said about Mdina, but no words will ever do justice to how majestic this mini city is with all its attractions, architecture, and history.
You should definitely mark this on your to-do list while on vacation in malta. You can find out more about Mdina in our previous post on the 7 things you (probably) didn't know about Mdina.
Marsaxlokk
A hidden little gem you'll find in the very south of Malta is a quaint fishing village known as Marsaxlokk.
Made popular with tourists vacationing in Malta admiring all the colorful fishing boats that are still in use to this day.
While there, it's highly advisable you pop into one of the many restaurants on the promenade and feast on some freshly caught seafood. WOW! 
Comino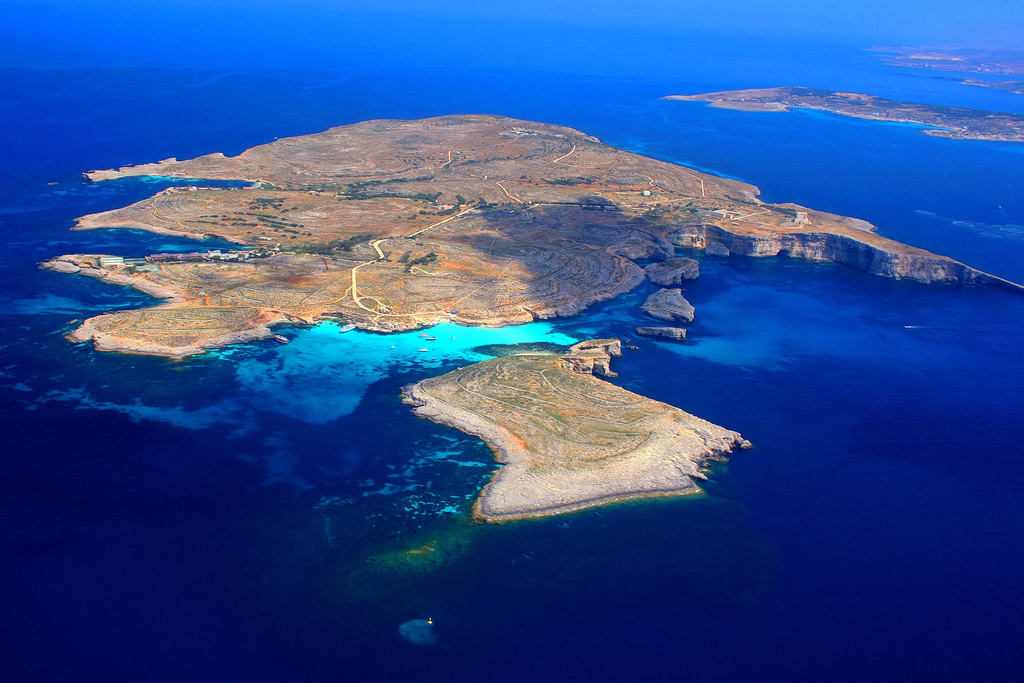 While this tiny little island between Gozo and Malta is best visited in the summertime, if you plan on coming to Malta in winter then you should still make it a point to visit and admire the magnificent blue lagoon that you see pictured above.
While on Comino, you can also see the castle used in the movie "The Count Of Monte Cristo" which was shot on location on Comino in 2002.
You can do this the same day as your trip to Gozo since both requires the ferry. As always, our concierge professionals would be more than happy to arrange this trip for you.
Vacationing In Malta With InterContinental, St Julians
We'd love to have you at one of our hotel rooms and suites at InterContinental Malta. If you're planning on visiting soon, be sure to get in touch with us and book your hotel room on this page.
Here are also 8 reasons why you should visit the InterContinental Hotel while on your vacation.
Thank you very much for reading.
IHG