One of the highlights of visiting Malta is to actually visit the slightly smaller sister island Gozo, which is the seconds biggest island in the Maltese Archipelago. Although small in size, Gozo has a lot to offer and today we'd like to recommend the 7 things to do in Gozo while you're vacationing there (or visiting from Malta) for a few days.
If you like culture, beautiful scenery, a unique history and a quiet serene place to relax, then you will love Gozo and it's hidden treasures.
If you'd like to visit Gozo and do some of the things we recommend on our list, then talk with one of our concierge professionals to help you plan it out for you + give you some more suggestions.
7 Things To Do In Gozo While On Holiday
The Calypso Cave In Xaghra
I don't know how up to date you are with Greek Mythology, but legend has it that the beautiful goddess Calypso kept as a "prisoner of love" her lover Odysseus in a secret cave.
Unfortunately for Calypso, Odysseus eventually managed to escape but the cave is still there and you can still visit it and see where this story allegedly happened.
One good to point out is that Gozo is sometimes referred to as "The Island Of Calypso" too, which comes from this apparently ill-fated love story .
This cave also overlooks a famous beach, which I'll be telling you about further down.
Visit Victoria & The Old City Of Citadella
Victoria is the capital city of Gozo and it there you'll find a lovely selection of typical Gozitan restaurants, bars and shopping areas for you to explore but it is also a downhill trek from one of the most majestic old cities you'll ever see and that is "The Gozo Citadel".
If you're familiar with the city of Mdina in Malta, then it's something like that but much smaller and a lot more charming.
Once you visit Victoria, make it a point to go up and see the views from the bastions in Cittadella as it is a site that will melt you into the distant past and history of the city along with enjoying breathtaking 360 views of Gozo.
Try The "Real" Gozo Cheese
If you're into cheese, then trying the original "Gozo cheese" in Gozo is a must!
For those that aren't familiar with it, Gozo Cheese (in Maltese called "Gbejna") is a traditionally-made small round cheese block which you can either get seasoned with pepper or else "natural".
There is really not much we can say about it except you have to try it. Words cannot even describe the deliciously unique flavours and textures of trying one of these delicacies.
You can find this type of cheese everywhere you go in Gozo so it shouldn't be that hard to find.
Explore The Famous Azure Window
Known as "the selfie capital" of Malta due to it being the most Instagrammed location of the islands, the Azure window is a breath-taking site that should be on top of your list of things to do in Gozo.
It was also made popular worldwide by being featured in the "Game Of Thrones" series so if you're a fan of GOT, you know what I'm talking about and it's a must that you see this.
Make it quick too! If you're going to visit Gozo then this is one of the most important urgent things to do as unfortunately, this site is not going to last long.
With the extreme weather conditions the window faces throughout the seasons (especially the North wind storms that batter it throughout winter), the Azure Window will eventually fade away and the arch will likely fall down at some point.
While you're visiting, you can also see The General's Rock which is a tiny island just off the coast of Gozo.
This can be clearly seen from the Azure Window as well so you're in for a double treat when visiting.
Catch The Ferry & Visit The Amazing Comino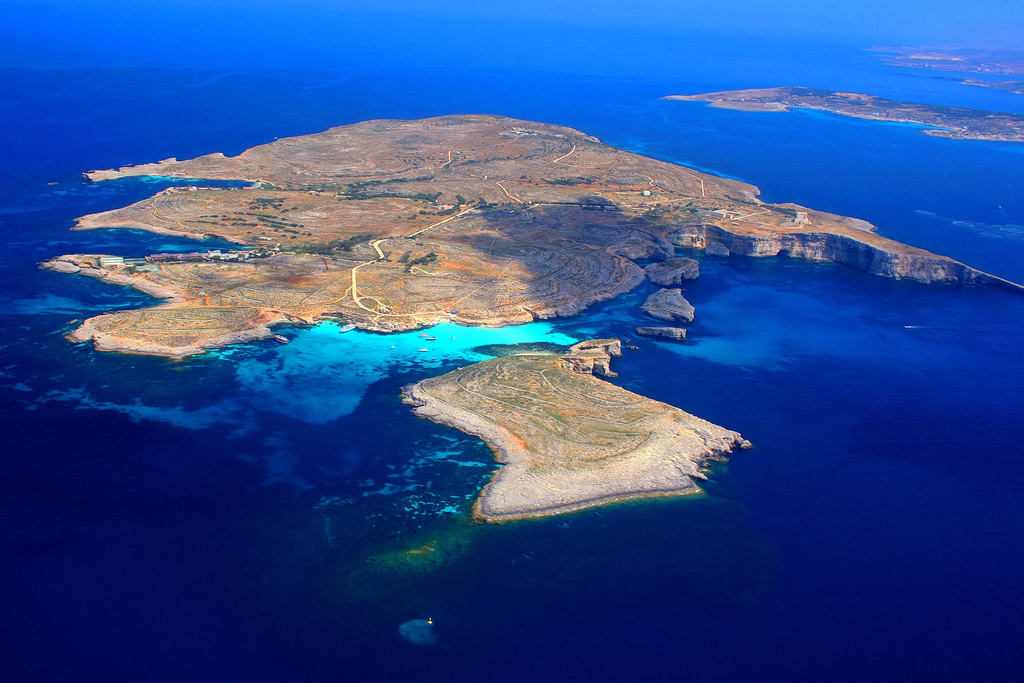 The third biggest island in Malta is Comino which is known for its crystal blue waters at the Blue Lagoon beach.
Every year, thousands of tourist flock to it and for good reason, it's just jaw-droppingly beautiful. The waters there can be easily compared to any Caribbean island and guess what; it will only take around 20 minutes by ferry from Gozo to visit Comino and the blue lagoon.
If you're a movie buff, on Comino you will also find the castle that was used in the 2002 film The Count Of Montecristo.
Like Gozo, Comino is small in size but big in the things you can see and do there so if you have the time, do considering making the journey across the water for an unforgettable experience.
Touch The Sand At The Red Beach In Ramla Bay
Remember the Calypso Cave that overlooks a famous beach?
That beach is the 'Ramla L- Hamra" beach which means the "Red Beach" due to the fact that the sand has a very unique and distinctive shade of red!
Book A Segway Tour Or Quad Bike Adventure Around The Island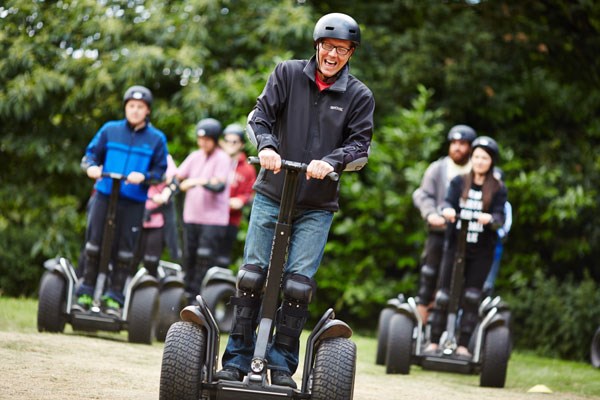 If you're feeling adventurous and want to explore the island in a more intimate way, then may we suggest renting a Segway or a quad bike so you can explore the island as you wish?
These things can be easily rented from the Gozo Harbour terminal or online but if you're interested, you can talk to one of our concierge personnel and they will handle everything for you.
In Closing
Thank you for reading our list of 7 things to do in Gozo while on vacation there. We really hope you enjoy your trip and we encourage you to explore the many hidden treasures Gozo has to offer.
We look forward to having you visit our rooms at InterContinental Hotel, Malta.